How to Play GBA games on Android
Did you know that your Android has the power to play Game Boy Advance games? As long as you have an Android device, whether it's a smartphone or tablet, you have access to just about every Game Boy Advance game ever made? With a few choice downloads and a little know-how, you can play
Fire Emblem
,
Pokemon
,
Dragon Ball Z
or
Mario Kart
and many more on your phone.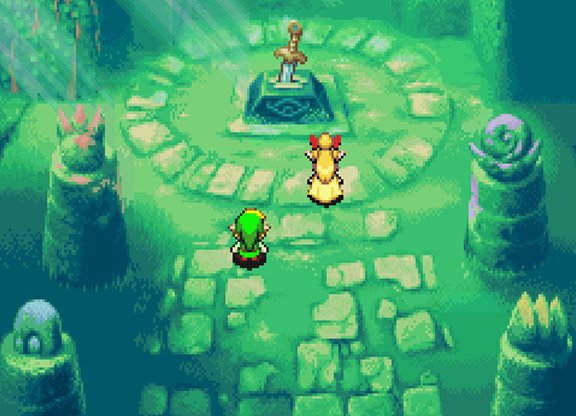 We scoured Google Play, searched the internet, and tried a handful of GBA emulators for Android. After a lot of testing we think My Boy! is your best bet.
Step # 1 – Download the Emulator
This is the easiest part, simply go to the Play Store, then search for
My Boy! Free
. There are many good GBA emulators available on Google Play. But I personally like to use My Boy, it's completely free, but there is also a paid version available that has a few more features (like the ability to save state at any point in the game). There's a few other emulator options: John GBA Lite, Retro Game Boy and Advance, and Gameboy Color A.D. just to name a few.
John GBA Lite is definitely a solid choice as is My Boy!, Retro Game Boy and Advance offers not only GBA games but original Gameboy games as well. Choose to emulator you like.
Step # 2 – Download the ROMs
So you've picked out an emulator, now it's time to download the games so you can load them into the emulator and play! There are many sites offer free GBA games Simply, Search Google for GBA ROMs or go to one of these sites
Emuparadise
,
Freeroms
,
Loversroms
and download your Roms you want to Play.
Step # 3 – Loading the ROM
Now, go to your apps and load up My Boy! or whichever emulator you decided to download. If you're using My Boy! it will automatically pull up the root directory of your device, and from there you should be able to just tap "Download", or navigate to wherever your default download directory is set. Once you're in the folder, find the game you downloaded, tap it, and it should automatically load into the emulator. After you've downloaded a game, it will remain in that folder until you move or delete it, so you can easily build a large game collection.
Step # 4 – Playing the ROM
You can hold your phone either way, if you hold it on it's side the game screen will stretch bigger and the controls will be on-screen, if you hold it upright the controls will be off of the game screen but the window will be much smaller. Ultimately it's up to you which way you prefer, there are also settings that can be accessed by tapping the menu button on your phone, from there you can stretch the game screen to fill out your phone window when it is on it's side.
There's other options for input devices and key mapping, as well as custom layouts. Feel free to mess around with these features, there's nothing that will impact your game-play too much, unless you start getting into the cheats (you can't fully utilize cheats with the free version).
Post any questions or comments you have about playing GBA games on Android devices below!
How to Play GBA games on Android
Reviewed by
Sameer Khan
on
12:47:00 AM
Rating: